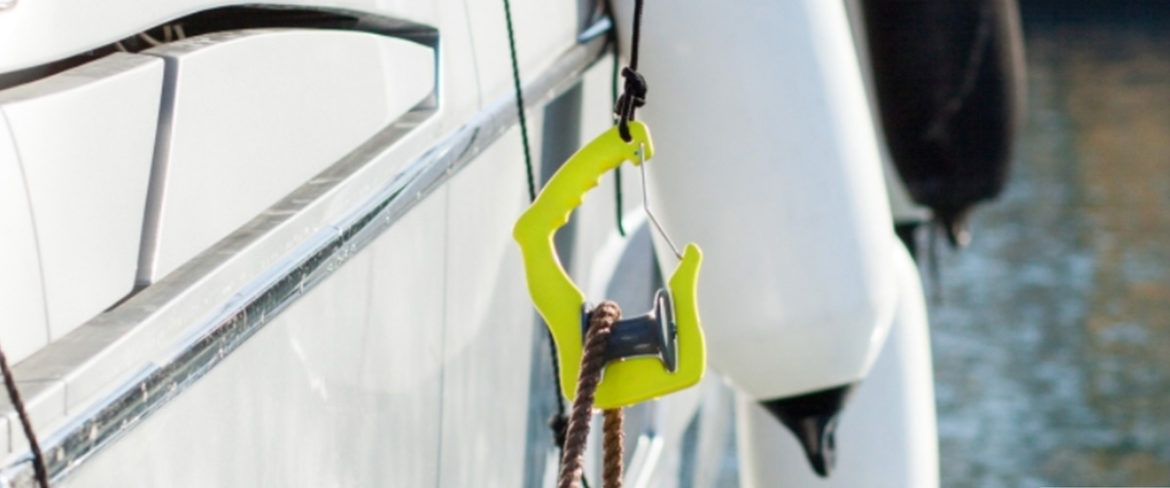 Mar
12
GHOOK – New way of mooring
GHOOK – New way of mooring
has been developed in order to assist crew during the transfer of mooring line. It provides an easy and clean mooring line transfer.
No more dirty hands, no more cuts and no more mud on the deck! The innovative rotating G-shaped hook is your new crew member that does all the dirty work!
While holding the rope instead of the crew, its wide rotating wheel effectively and quickly moves even the most overgrown mooring lines – all without even touching the hands or the deck.
GHOOK – New way of mooring has been developed in order to assist crew during the transfer of mooring line. It provides an easy and clean mooring line transfer.No more dirty hands, no more cuts and no more mud on the deck! The innovative rotating G-shaped hook is your new crew member that does all the dirty work!While holding the rope instead of the crew, its wide rotating wheel effectively and quickly moves even the most overgrown mooring lines – all without even touching the hands or the deck.

Posted by Stuart marine centre on Wednesday, 3 January 2018